Main Content
Please note: During the coronavirus pandemic I am providing HIPAA compliant online psychotherapy only.
Human rights are women's rights, and women's rights are human rights.
— Hillary Rodham Clinton
Anne Hammond-Meyer, PhD
Anne Hammond-Meyer, PhD is a licensed Clinical Psychologist in the state of Washington.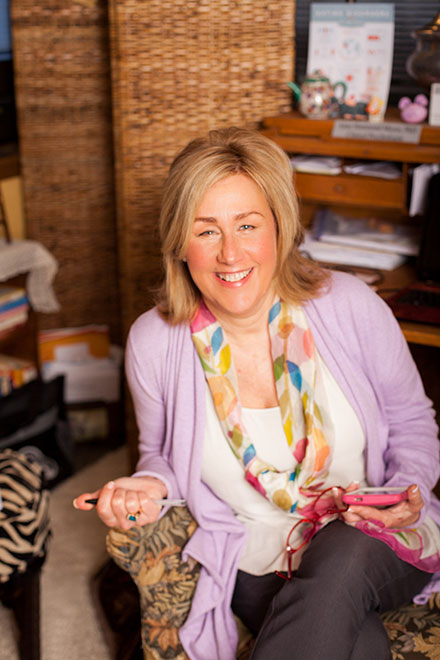 Dr. Hammond-Meyer's clinical interests include feminist theory, attachment theory, personality theory, and the field of Interpersonal Neurobiology. She is extremely interested in how American culture, and misogyny in particular, influences the emotional health of women. She began her clinical career working with the college population and has worked with adolescents, young adults, middle adults, and seniors. Her newest interest is how pre-menopause, or menopause changes a woman's lived experience. How does this normal developmental and biological stage of life interact with the onset and/or maintenance of eating disorders? How can a woman experience this process with an increased sense of personal power?
Dr. Hammond-Meyer also believes therapy and activism are one and the same. Therefore, she is active in causes that seek gender justice, intersectionality, and justice for all. This includes body justice because weight and size oppression is a social justice issue too. She is committed to helping women find their authentic voice.
Source: Samantha Bee | #MeToon | March 13, 2019 Act 3 | Full Frontal on TBS
In her life outside of her clinical work she is a mentor, partner, mother and grandmother. She also enjoys interior design, gardening and is (by her self-report) a really decent home cook. Her personal approach to living is to seek out creative experiences, find the beautiful in life, and to enjoy the art of living well. Given the current political climate, she has also learned how important it is to be a patriot, and is using her voice to fight for our democracy.
P. S. Anne loves dogs …actually, all animals. She currently lives with four cats, a dog, and a Holland Lop bunny named Effie… And one human, whom she adores.
Areas of Treatment
Clinical issues Dr. Hammond-Meyer treats in adult women:
The full spectrum of subclinical and clinical eating disorders
Issues related to eating and weight triggered/worsened by menopause
Evaluation to determine appropriate level of care for eating disorder treatment
Anxiety and depression
All Issues that are relevant to adult women throughout their lifespan
Couples Therapy
Our Treatment Partner:
North Sound Nourishment & Recovery
Couples Therapy
Dr. Hammond-Meyer uses the Gottman Method. Why?
Research based
Individual assessment
Allows a dynamic treatment strategy
Emotion-centered
Suspends moral judgement
Intake Process:
Step 1: Assess + Evaluate
Step 2: Feedback + Treatment Plan
Step 3: Begin Working Together
Goal:
Build and restore The Sound Relationship House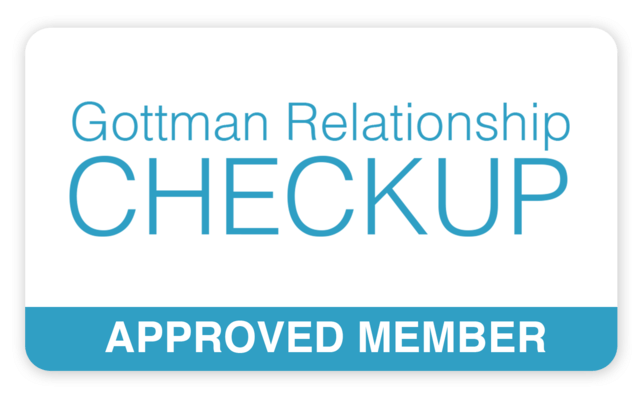 Approach
Dr. Hammond-Meyer's dissertation was titled: Stabilizing Eating and Weight Using a Non-Dieting Treatment as a Means to Improve Biomedical Health Parameters in an Overweight Population of Women: A Health at Any Size Perspective. This work, as well as other work from feminist theory, attachment theory, personality theory, and interpersonal neurobiology forms the basis for her theory-driven approach to treatment.
Like other published empirical work, Anne's study demonstrated that women can improve health parameters apart from a weight loss focus. In fact, stabilizing eating, developing a positive relationship with food, and relying on appetite, hunger, and fullness cues can improve and support bio-psychosocial wellness. Dr. Hammond-Meyer supports the Health at Every Size philosophy. She believes that a body project and a focus on food restriction is one of the most demoralizing experiences a woman can have. The future is female1 and we cannot afford to be trapped in a body project.
Source: Samantha Bee | Thicc not Sick | February 13, 2019 Act 2 | Full Frontal on TBS
Dr. Hammond-Meyer is a strong supporter of theory and science driven treatment. At the outpatient level it is important to gather all relevant clinical data, subjective and objective, and begin a clinical formulation of the patient, to individualize care and not become intervention driven. She has grounded her treatment approach in the belief that at the outpatient level of care the whole patient is addressed and treatment trends in the clinical community do not supersede the often complex needs of the individual human being. In other words, she treats people not just disorders. At the end of the day, people heal in relationship. Co-creating a securely attached relationship with the patient is the primary goal of all therapy.
1. Hillary Rodham Clinton, 2017
Crisis Support
If you are experiencing excess stress due to COVID-19, call Washington Listens (833-681-0211) for support and resources.
Suicide Prevention Lifeline: 800-273-8255
Crisis Text Line provides confidential text access from anywhere in the U.S. to a trained crisis counselor. Text HEAL to 741741 (24/7/365)
Crisis Connections connects people in physical, emotional and financial crisis to services. Call 866-4-CRISIS (866-427-4747)
Teen Link: call or text 866-833-6546
National Disaster Distress Helpline: 800-985-5990 or text "TalkWithUs" to 66746.