Main Content
Human rights are women's rights, and women's rights are human rights.
— Hillary Rodham Clinton
Anne Hammond-Meyer, PhD
Anne Hammond-Meyer, PhD is a licensed Clinical Psychologist in the state of Washington.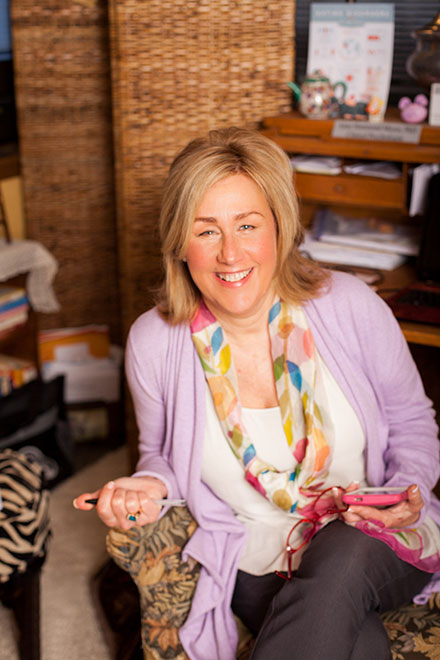 Dr. Hammond-Meyer's treatment modality is psychodynamic, and the clinical theories which inform her work are feminist theory, attachment theory, personality theory, systems theory, and the field of Interpersonal Neurobiology. She supports the Health at Every Size (H@ES) philosophy. All her clinical work is theory driven and trauma informed and is not intervention driven.
Relationship
Dr. Hammond-Meyer believes that therapy is inherently relational and personal. It is relationship that heals and changes our lives. Therapy is only one form of the many types of relationships which are transformative. We are relational from birth. The Socio-epidemiologists inform relational work by demonstrating that relationship is the strongest predictor of biomedical and mental health as well as longevity. Healthy loving relationships matter.
Therefore, knowing who your therapist is matters too. It is not only therapist knowledge and skill, but relationship that predicts good therapy outcomes. You can improve your therapy outcome by selecting a therapist you can cocreate a secure attachment with.
Activism
Dr. Hammond-Meyer is a relational activist (believing change happens through relationship), fat activist (believing it is not body positivity we need but real body justice). Her work is grounded in social justice. She is working against the systems and structures that oppress vulnerable populations including in her own field of psychology. She is committed to work toward and encourages others to deconstruct whiteness, believing it is the work and responsibility of white people if we are to achieve an equitable world. She believes that the clinical is personal and both are political, and we cannot pretend we can isolate these domains of life.
Commitment
She enters every new therapy with the belief that a therapist must be faithful and devoted to her patients even when difficult truths must be held. "Sitting in the mud" in therapy can be difficult but it is better to not sit alone.
Living Well
Dr. Hammond-Meyer is a partner, mother, and grandmother. She enjoys interior design, gardening and is (by her own self-report) a decent home cook. Her personal approach to living is to seek out creative experiences, find what is beautiful in life, and to enjoy the art of living well. She acknowledges her privilege in having the ability to do so. She is committed to fighting for our democracy which means voting out every Republican in local and federal government.
P.S. Anne loves dogs …actually, all animals. She currently lives with two cats, a dog, and one human, whom she adores.
Areas of Treatment
Clinical issues Dr. Hammond-Meyer treats:
The full spectrum of subclinical and clinical eating disorders
Issues related to eating and weight triggered/worsened by menopause
Evaluation to determine appropriate level of care for eating disorder treatment
Anxiety and depression
Loss and existential concerns
Couples Therapy
Note that individuals seeking eating disorder recovery may be best supported in a couple's format where appropriate. The notion of the eating disorder patient as the designated patient may not be as helpful as addressing the entire system and this is often Dr. Hammond-Meyer's approach to eating disorder treatment.
My Treatment Partners for Eating Disorders:
North Sound Nourishment & Recovery
For Medical Care:
Gaudiani Clinic
Dr. Hammond-Meyer works exclusively with the Gaudiani Clinic for medical care for all eating disorder patients regardless of the diagnosis. This means she is not willing to work with local doctors in the community who do not have the eating disorder experience necessary for the best possible clinical outcomes.
Couples Therapy
Dr. Hammond-Meyer uses the Gottman Method. Why?
Research based
Individual assessment and individualized treatment plan
Allows a dynamic treatment strategy
Emotion-centered
Suspends moral judgement
Empirically based outcomes
Intake Process for Couples Therapy:
Step 1: Assess + Evaluate
Step 2: Feedback + Treatment Plan
Step 3: Begin Working Together
Goal:
Build and/or restore The Sound Relationship House.
For more information on the Sound Relationship House please go to www.gottman.com.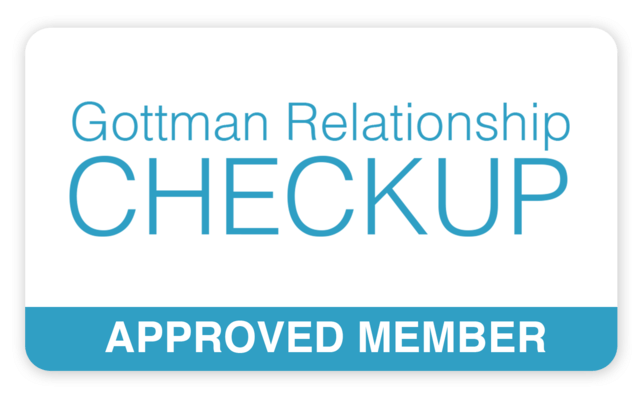 Crisis Support
If you are experiencing excess stress due to COVID-19, call Washington Listens (833-681-0211) for support and resources.
Suicide Prevention Lifeline: 800-273-8255
Crisis Text Line provides confidential text access from anywhere in the U.S. to a trained crisis counselor. Text HEAL to 741741 (24/7/365)
Crisis Connections connects people in physical, emotional, and financial crisis to services. Call 866-4-CRISIS (866-427-4747)
Teen Link: call or text 866-833-6546
National Disaster Distress Helpline: 800-985-5990 or text "TalkWithUs" to 66746.
Domestic Violence Help: www.loveisrespect.org
National Domestic Violence Hotline: 1-800-799-SAFE (1-800-799-7233)
Eating Disorder Resources and Support
National Alliance for Eating Disorders: https://findedhelp.com/
Call Toll-free: 866-662-1235
For crisis support, please text "ALLIANCE" to 741-741
Pregnancy Resources and Support
If you are pregnant or a new mother and you are in crisis, the National Maternal Mental Health Hotline provides free, confidential support 24/7 in English and Spanish. Call or text the hotline at 833-TLC-MAMA (833-852-6262).